Event Description
2020 Players Tailgate Miami
The Players Tailgate is rated the #1 event to attend multiple years in a row on Super Bowl Sunday.
About the Tailgate:
Bullseye Event Group's exclusive Players Tailgate at the Super Bowl has earned the reputation as the best SB pre-game experience, where over 30 active players, celebrities and guests eat, drink and are entertained before the big game.
Described as a culinary experience in itself, the Players Tailgate features open premium bars and all-you-can-eat dining with gourmet dishes. America's most recognizable celebrity chef, Guy Fieri, returns as host for the 2020 Players Tailgate, helping prepare the food with the top caterer in the United States, Aaron May.
The Venue:
The 2020 venue for The Players Tailgate, as always, is in a prime game day location. A glass structure will be constructed along with decking to transform 2.5 acres into a once-in-a-lifetime tailgating experience. The backdrop of the tailgate will be Hard Rock Stadium and will be a short 4 block walk to the security perimeter. The entrance of the 2020 Players Tailgate is at Northwest 27th Avenue & 191st Street next to the 24 Hour Fitness. You do NOT need a Super Bowl Ticket to attend and all ages are welcome.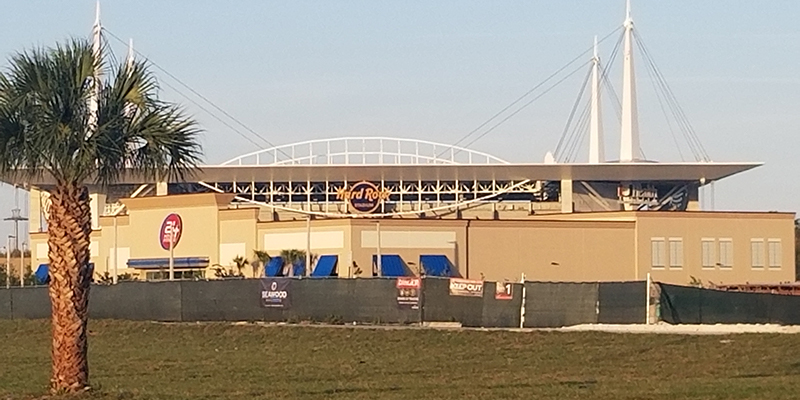 2020 Players Tailgate Menu
Chef Guy Fieri:
Chicken Guy! Crispy Chicken Tenders
22 signature sauces
Chef Aaron May:
Charcuterie Board
artisan meats & cheeses, pickles, jams & spreads
Chicago Style Vienna Hot Dogs
all the fixings
Chef Ken Orringer:
Little Donkey Raw Bar
lobster, crab, caviar
Chef Aaron May & Chef Danny Vargas:
Meat District Party Chicken Wings
mango habanero, teriyaki, crudite
Meat District OG Brisket & Short Rub Burger
martins potato roll, super sauce
Chef Todd English:
Duck Shawarma with Cherry Riata
Silky Yukon Potatoes
raclette, warm truffle pesto, shaved winter truffle
Chef Antonia Lofaso:
Scopa Italian Meatball Hero
burrata and pesto
Chef Richard Hales:
Miami Style Blackbrick Fried Chicken Dumplings
house made sweet & sour
Chef Burt Bakman:
SLAB BBQ Ooo Sandwich
brisket, cool coleslaw, tallow bun
Chef Scot Craig:
New Orleans Crawfish Beignet
from Nola's staple: Katie's Restaurant
Chef Adam Allison & Chef Jeff Krause:
Mixed Grill Fiesta Taco and Nacho Bar
Operation BBQ Relief:
Memphis Style Smoked Baby Back Ribs
Sanguich:
Cuban Sandwich
with house made city ham, lechon, mustard, pickles and fresh baked Cuban loaf
Ice Cream Novelties & Treats
Premium Bar:
Players Tailgate guests will be able to choose from the premium beer, wine and spirits options.
Visited 656 times, 9 Visits today