Event Description
Bachac Section with RedAntz Miami J'Ouvert Band 2019!
Bachac – A private section with RedAntz Miami J'Ouvert Band. We present to you our 6th annual contribution for the Miami Carnival season – From registration to Mas Camp to the Road, Bachac provides personalized service for each person to enhance your J'Ouvert experience. The only thing for you to do is register, we have the rest taken care of!  
Your All Inclusive Registration consists of:


Unlimited Drinks including Premium 

Liquor




Breakfast




Bachac – Redantz Miami J'Ouvert Shirt




Neon Paint




Colored Powder




Water Truck




Admission to venue and J'Ouvert Band





Plus, Goodie bag with lots of essentials for your J'Ouvert morning (drink mug, whiste, towel, gifts and so much more!)


For questions regarding registrations or for group rates of 10 or more, please call/text 513-334-6677 or email bachac.ymogul@gmail.com
Other Info:



All registrations are non-refundable and final sale. 




Distribution schedule will be emailed to you.




Package will be picked up at Mas Camp.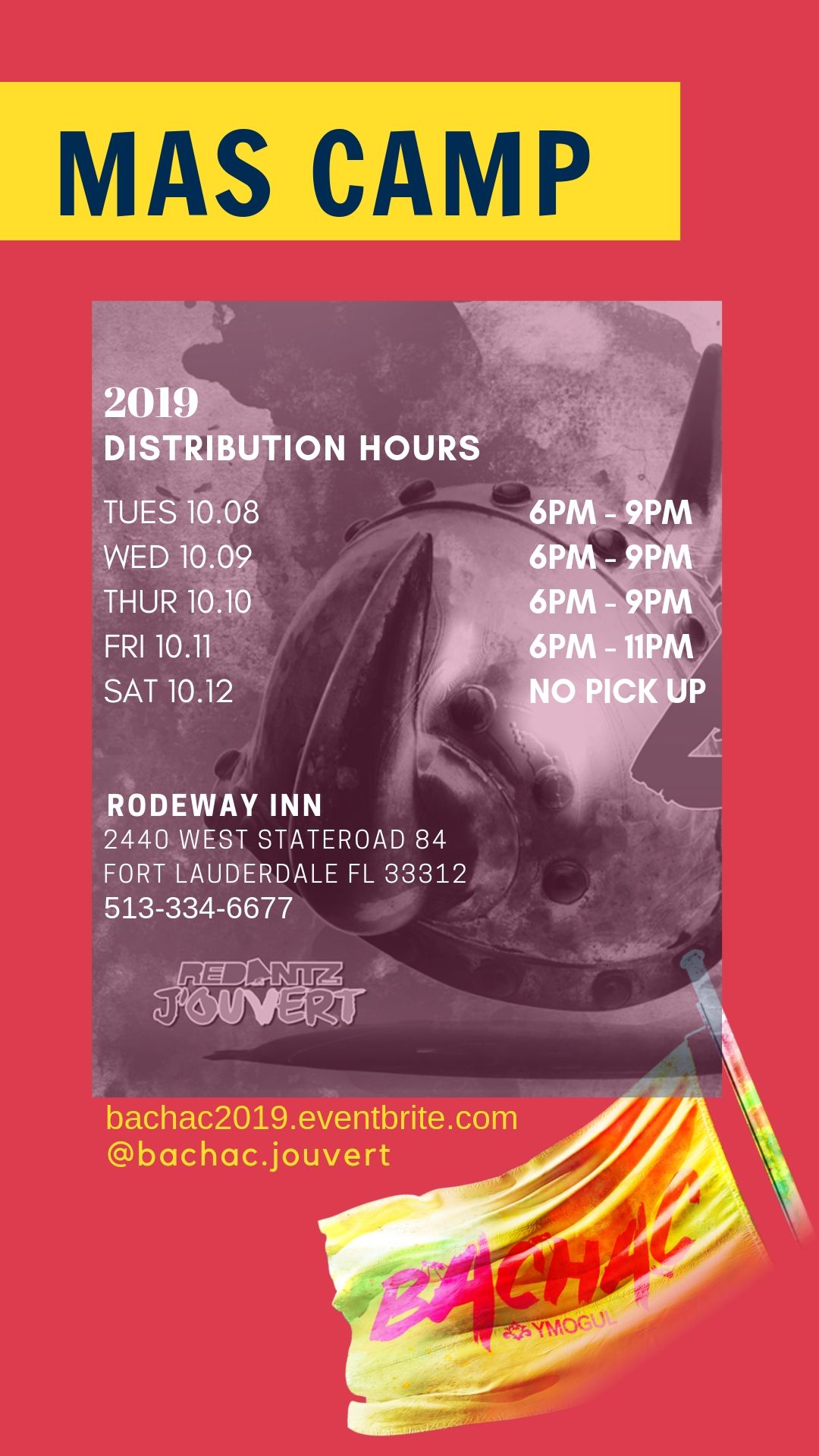 We look forward to seeing you on the road! – #Bachac
@bachac.ymogul 
Visited 30 times, 1 Visit today