Dino Ranch Live at The Palace Theatre Albany – Albany, NY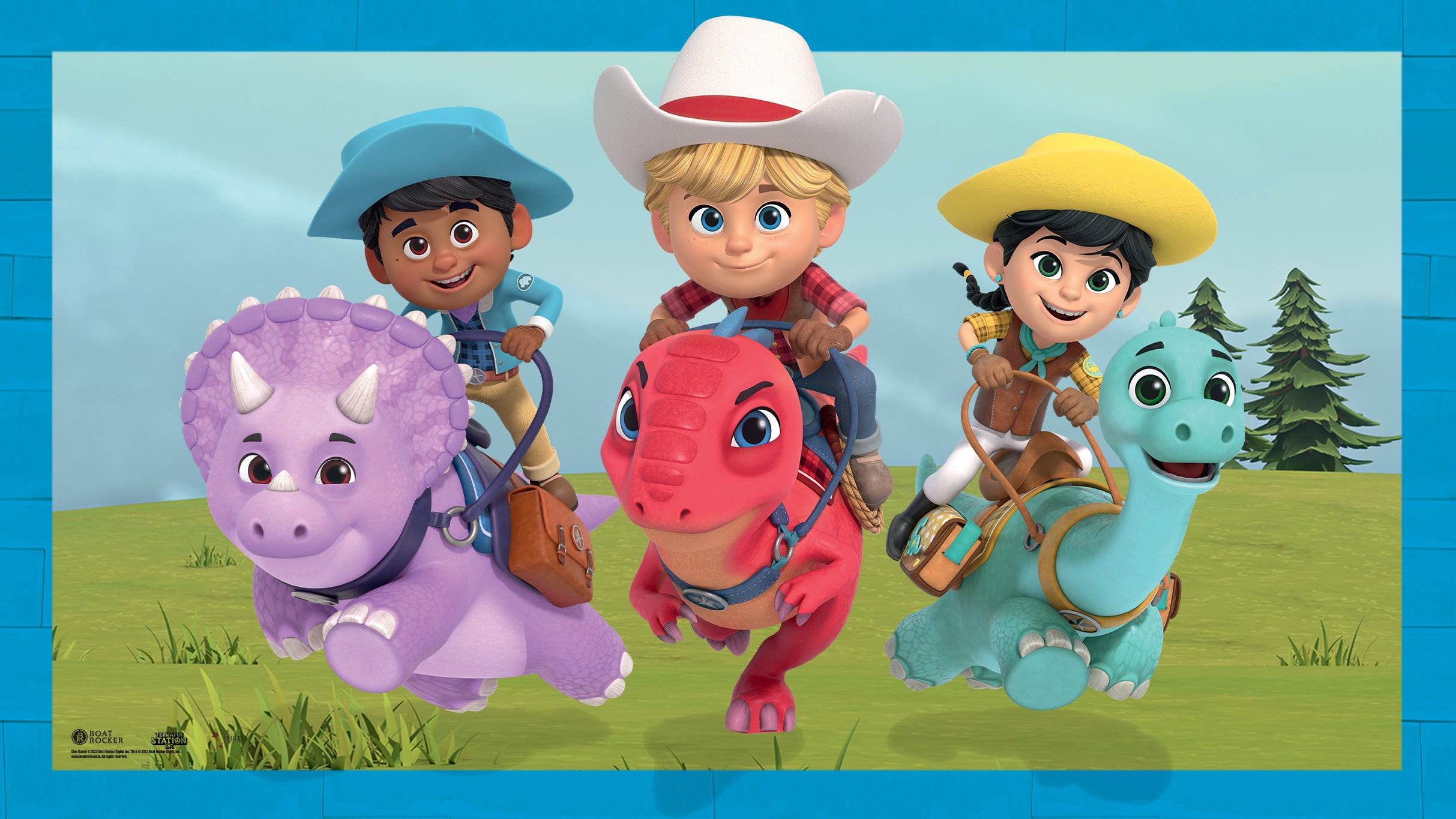 Dino Ranch Live at The Palace Theatre Albany – Albany, NY
4
4 people viewed this event.
Don't miss this upcoming Children's Theatre Event. Happening on Saturday, May 27, 2023, Doors Open at 4:00 PM.
For the first time ever, Disney Junior's Dino Ranch comes to the stage with a fun-filled, action-packed live show. Dino Ranch follows the adventures of the Cassidy family as they tackle life in a fantastical, "pre-westoric" setting where dinosaurs still roam. As the young ranchers learn the ropes, they discover the thrill of ranch life while they navigate the great outdoors through unpredictable challenges.
Purchase Dino Ranch Live Tickets Below:
Additional Details
Event Venue - The Palace Theatre Albany
Timezone - America/New_York
Additional Keywords - Dino Ranch Live, Event in Albany, Local Event, Children's Theatre Event, Event, Things To Do In Albany, Event Near Me, Upcoming Event in Albany , Dino Ranch Live Tickets, Local Event in Albany, Albany Events Guide, Albany Event Listings, Albany Event Directory, Event Calendar, Albany Event Calendar, Albany Event Guide, Albany Event Search, Albany Local Event Search, Albany Local Event Calendar, Albany Local Events Near Me, Local Event Listings, Local Event Search