All Star Bazaar at Salt Lake City – Salt Lake City, UT
7
7 people viewed this event.
Don't miss this upcoming NBA All Star Weekend Event. Happening on Friday, February 17, 2023, Doors Open at 5:00 PM.
Held in the heart of downtown Salt Lake City, Utah's annual Black History Month Celebration is happening during 2023 Utah All Star Weekend!
All Star Bazaar: A Black History Month Celebration
NBA All Star Weekend is coming to Utah for the first time in 30 years!
Hosted by Beloved Community and local community partners during the 2023 Utah All Star Weekend, Utah's annual Black History Month Celebration is a family friendly, community centered, winter festival which unifies Utah's community in celebrating the history of our nation and the continuity in the work of building inclusive histories.
All Star Bazaar features our signature Black Owned Business Expo – showcasing 50+ local businesses, Black Art Gallery – displaying the visual art of 15+ local artists, and Pop Up Black History museum that is curated in collaboration with youth from the junior and high school Black Student Unions from across the State, alongside new and engaging elements for a fun winter festival vibe!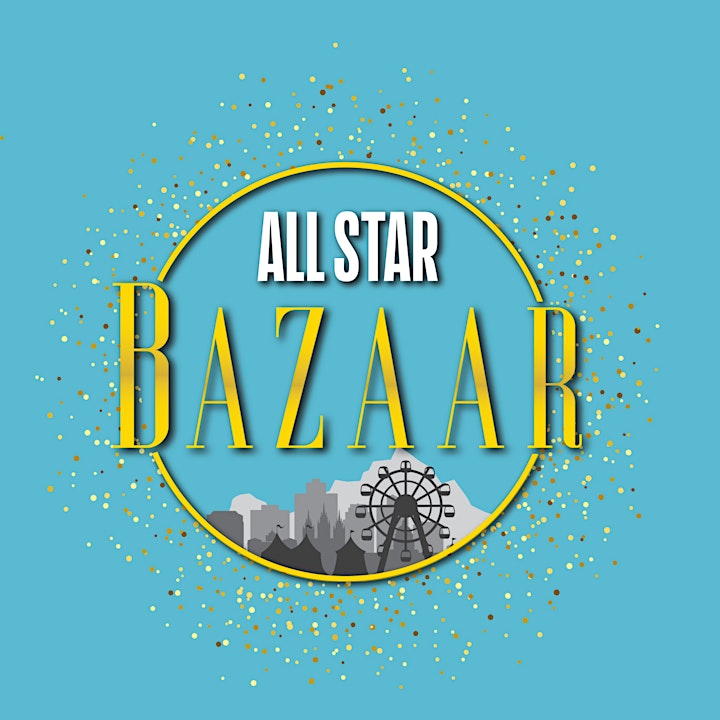 Come enjoy Utah's annual Black History Month Celebration, strategically programmed alongside the 2023 NBA All Star Weekend to provide economic opportunities to Utah's Black owned businesses and artists and community development for our local youth.
Experience a Black History Month Celebration like no other! Take a ride on the ferris wheel, a turn a round the ice skating rink, enjoy live music and performances, and taste the delicious cuisine curated by local restaurateurs at our Food Truck Court!
Beloved Community is a Utah based 501(c)3, charitable organization.
Our signature community events include All Star Bazaar, Salt Lake Juneteenth Celebration, Utah County Juneteenth Celebration, Global Entrepreneurship Week Utah, as well as our Pop Up Black History Museum, Black Owned Business Expo and Black Art Gallery.
Purchase All Star Bazaar Tickets Below:
Additional Details
Event Venue - Salt Lake City
Timezone - America/Denver
Additional Keywords - All Star Bazaar, NBA All Star Weekend Event, Event in Salt Lake City, Local Event, Festival or Fair Event, Event, Things To Do In Salt Lake City, Event Near Me, Upcoming Event in Salt Lake City UT, All Star Bazaar Tickets, Local Event in Salt Lake City, Salt Lake City Events Guide, Salt Lake City Event Listings, Salt Lake City Event Directory, Event Calendar, Salt Lake City Event Calendar, Salt Lake City Event Guide, Salt Lake City Event Search, Salt Lake City Local Event Search, Salt Lake City Local Event Calendar, Salt Lake City Local Events Near Me, Local Event Listings, Local Event Search
Schema City - Salt Lake City