Event Description
A Brunch/Day Party Hybrid
A New Vision from Ricky Padilla * Tony Go Hard * Joel De Souza * RB King 
Welcome to SunDazed. Join us Each and Every Sunday at the upscale M Lounge, for the next level in Daytime Events in the City Beautiful. In this "New Normal" we invite you to try "socially distancing without being socially distant."
Join us as we go SUPER for Super Bowl LV
For your day partying pleasure ,please enjoy:
+ We TAILGATE on the ROOFTOP to start festivities
+Enjoy hookah! (must have a table to get hookah and food!)
+We now have General Admission tickets and a Ladies & Mimosas Ticket!
+Ladies enjoy FREE entry with RSVP and FREE mimosas from 4pm-6pm
+ You MUST have a table reservation to make a FOOD or BOTTLE order.
+ SunDazed begins at 1pm for our tailgate (NEW TIME) and ends at 11pm (arrive early, stay late and still make it to work on Monday. Times subject to change on holiday weekends.) Tables MUST arrive by 6pm or forfeit reservation.
+ MASK REQUIRED FOR ENTRY. Strongy suggested FOR MOVING THROUGHOUT VENUE.
+Enjoy the big games on over 20 HD televisions
+ FREE Covered Valet Parking (Tipping STRONGLY ENCOURAGED). Weather is never an issue.
+ DINE and DANCE. Enjoy a BRUNCH style menu with favorites such as chicken and waffles, calamari, sliders and more.
+ 21 and up event ONLY!
_______________________________________________________________________________________________
A few reminders as you prepare for this event. PLEASE READ THEM CAREFULLY!
1. We will be following CDC guidelines and implementing social distancing strategies to ensure the health and safety of our patrons and staff.
2. We will conduct forehead temperature checks at our entry point. We ask that if you are feeling sick to not attend this event.
3. All staff that are in direct contact with food and beverages will be required to wear a mask. Patrons will be required to have a mask when not in their sections on the inside. Masks can be removed on roof with social distancing practices.
4. Free parking is available in several areas (the Advent Health parking lot across the street) around M Lounge, and we will offer free valet parking while available.
5.PARTY on the 1st Floor, RELAX & CHILL in the Aviator Lounge, Tailgate on the roof!
6. In an effort to protect each other from the spread of Covid-19, M Lounge utilizes card transactions only. NO CASH! (We DO take cash and card transactions at the door.)
7. If you are celebrating a birthday or big event (graduation, new job) let us know to help you celebrate!
8. You must have a seated section in order to have food and bottle service on the 1st floor! (Please note our bottles have changed from 750ml to Liters so prices will vary).
9. Please me mindful of your reservation time. All reservations must arrive by 6pm or their section will be resold with no refund.
We have put these guidelines in place to ensure your safety and ours as we transition to a new normal in our world. Help us by adhering to them.Thank you and we look forward to seeing you at SunDazed! #SociallyDistancingButNotSociallyDistant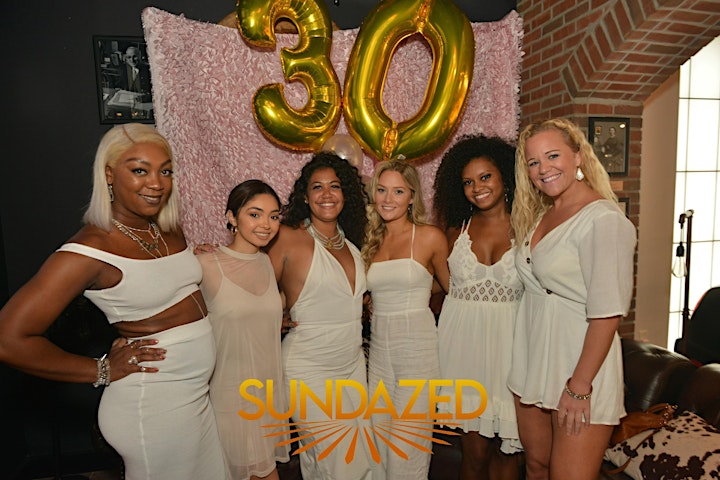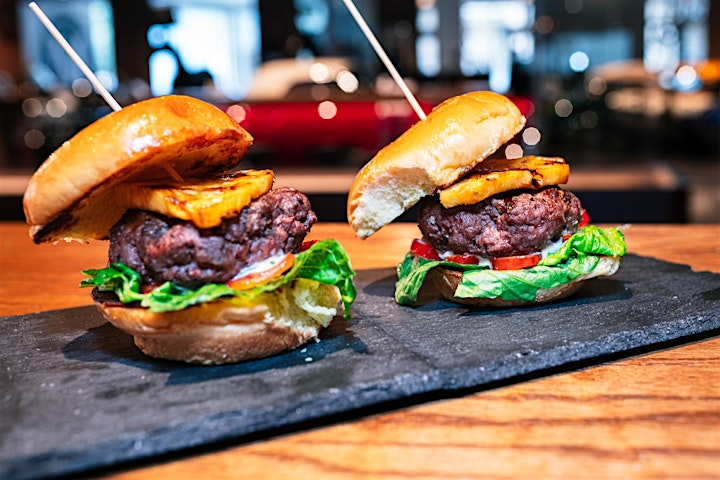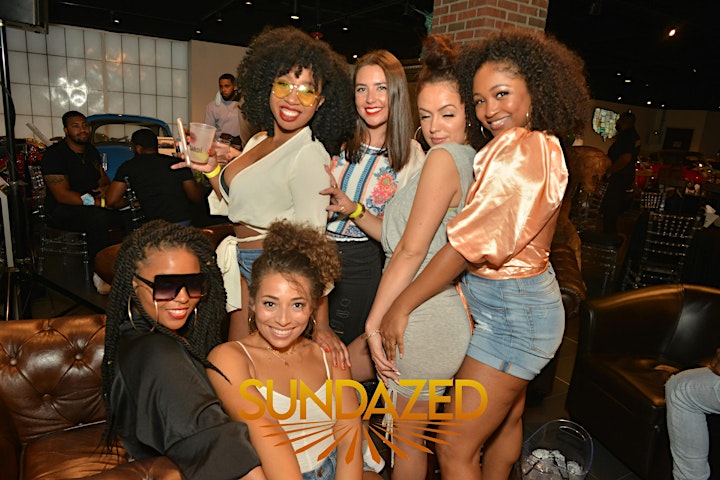 Visited 4 times, 1 Visit today