Event Description


Welcome to the hottest oldschool hip hop day party Event for the 2019 NBA All-Star Weeknd! 


Come out and enjoy oldschool hip hop at it's finest with 105.3 DJ Polo and performing live Keith Murray!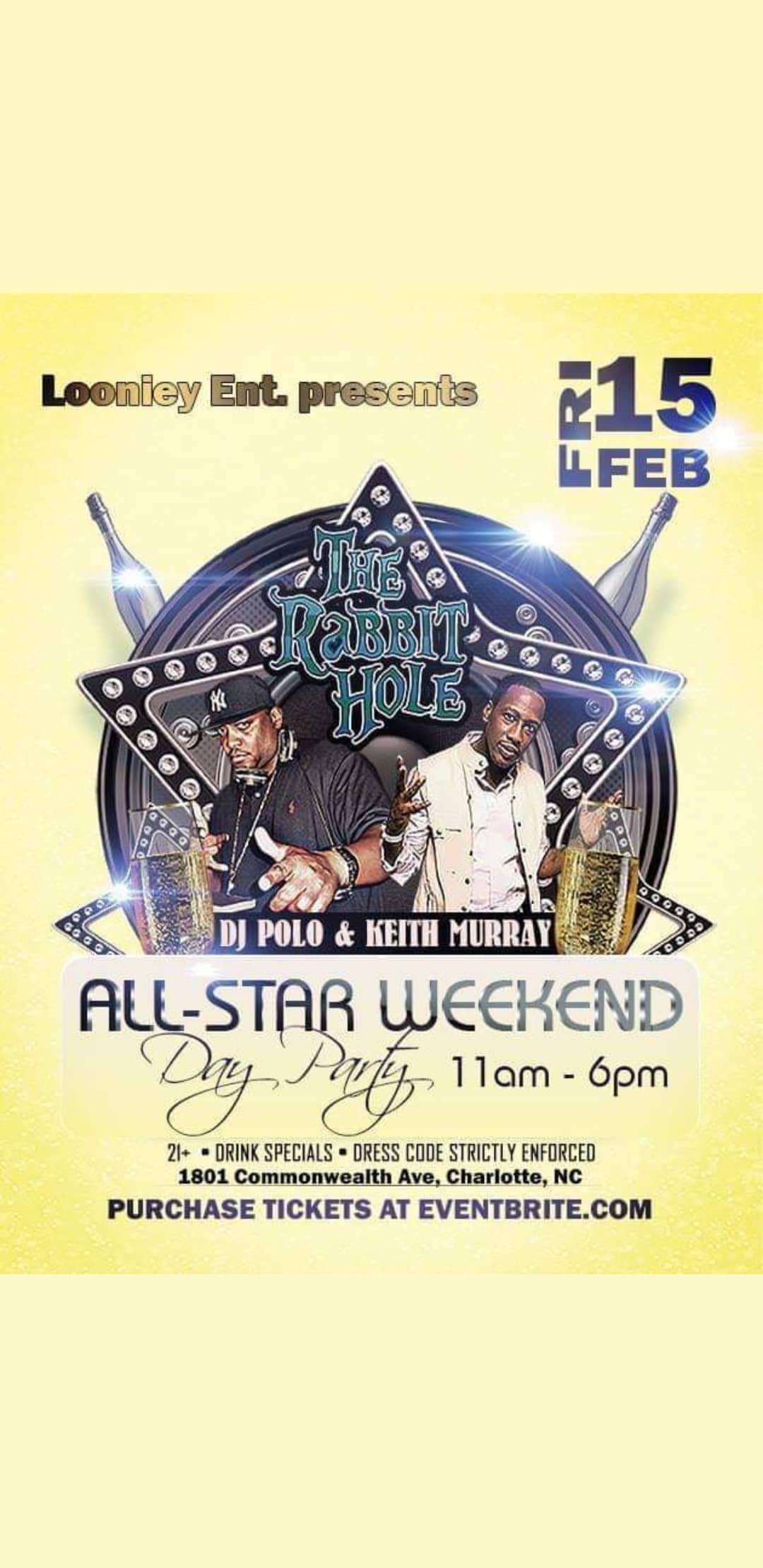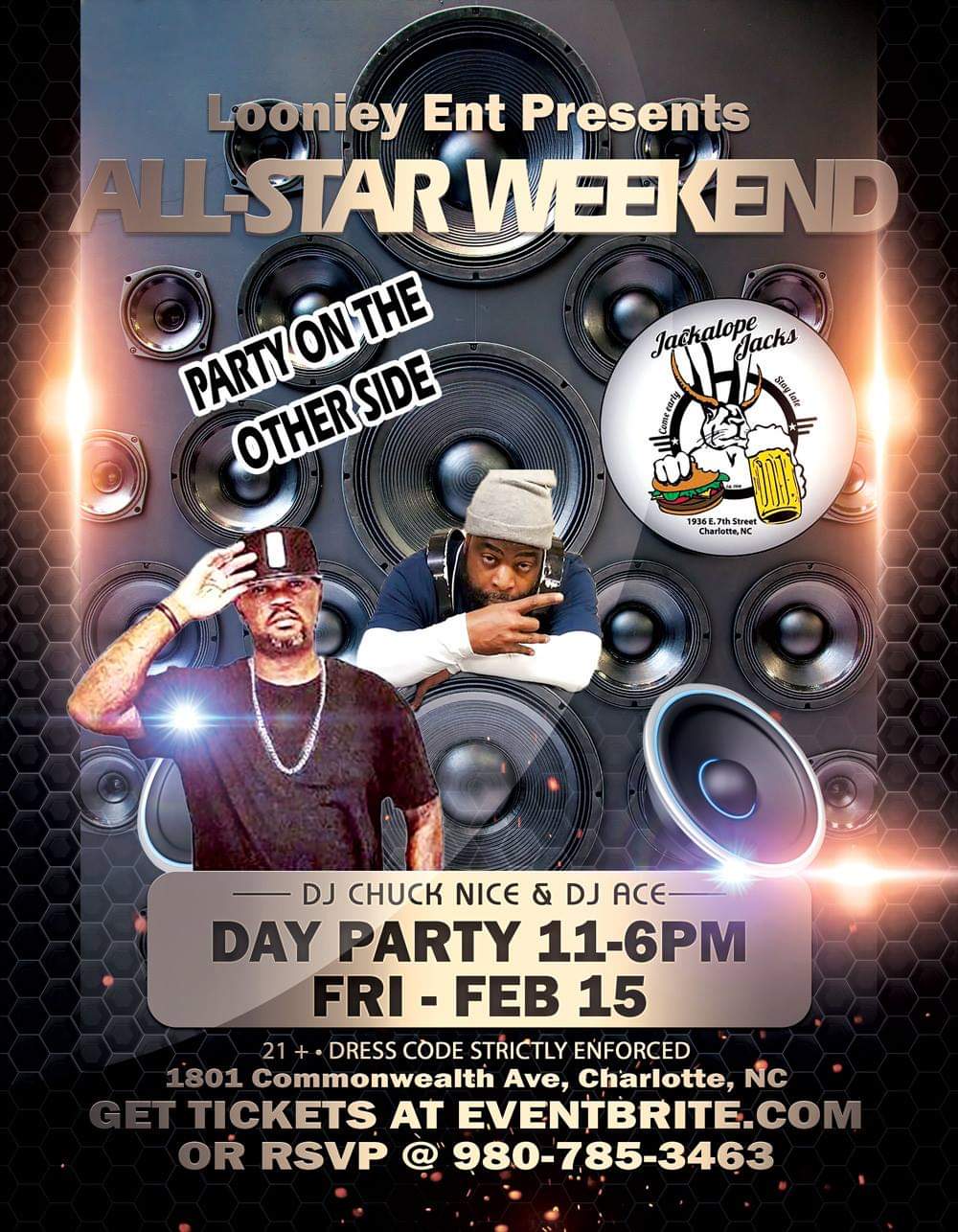 Special celebrities will be in the building so arrive early event will be sold out!
Friday, February 15th, 2019 
1801 Commonwealth Ave Charlotte North Carolina 11-6:30 pm
Don't like fees? Skip the fees! Just Text 980-785-3463 and Pay Direct.


Please understand our refund policy before purchasing tickets.


Dress code will be strictly enforced. No white tees no tank tops.


This event is in high demand please arrive early to guaranteed admission.


Must be 21 and up.


Drink Responsibly


Eventbrite RSVP/Ticket Link
Visited 29 times, 1 Visit today