Event Description
Bison Honors is an Awards Dinner & Gala that will celebrate the legacy and leadership of Howard University and its alumni.
www.BisonHonors.com
HOWARD HOMECOMING 2022
DATE: Saturday, October 22, 2022
TIME: 7PM – 1AM
ATTIRE: Semi-Formal
PLACE: Hyatt Regency, New Jersey Ave, Washington, DC
With great pride, the Bison Honors Alumni Committee is pleased to announce, THE FIRST ANNUAL BISON HONORS AWARDS DINNER & ROYAL BLUE GALA 2022, presented by UNILEVER & DENNY's with Power 105.1 "The Breakfast Club's" DJ Envy as Special Guest Host & DJ for the Gala After Party. Plus no Bison Honors event would be complete without Howard's Own The Legendary DJ Chris Washington. A Celebration of BLACK EXCELLENCE, HBCU PRIDE, & BISON LOVE!
Sponsored by: Barbados Tourism, Morgan Stanley, Utilities Technology Council, Harlem Standard, and the DC Office of Cable Television, Music, Film, and Entertainment.
Join Us As We Celebrate and Honor Fellow Bison Including:
HONOREE: RAS J. BARAKA
Poet, Activist, Author, and Our Bison BrotherMAYOR OF NEWARK, NJ
HONOREE: JOI BROWN
Loyal Servant & Consummate ProfessionalVeteran Entertainment Industry ExecutiveFOUNDER OF CULTURE CREATORS
HONOREE: KELLI RICHARDSON-LAWSON
Marketer ExtraordinaireChampion of the Crown ActFounder of the Joy Collective and SonRise Project
HONOREE: ROGER MITCHELL, MD
Fierce Fighter Justice Giving Voice To The Voiceless +Howard University Professor and Board Chair of Pathology
HONOREE: JULIAN PETTY
EVP of Business & Legal Affairs,
Warner Records
HONOREE: DALLAS JACKSON
Television & Film, Writer, Director, & Producer
DON'T MISS YOUR CHANCE TO BE A PART OF HISTORY BEING MADE!!!An Affair To Be Remembered, The Bison Honors Awards Dinner & Royal Blue Gala Amenities include…
OPENING RECEPTIONDRINK SPECIALSPASSED HORS D' OEUVRESFULL PLATED DINNER
ROYAL BLUE GALA AFTER PARTY
AN EXPERIENCE UNLIKE ANY OTHER WITH SURPRISES ALL NIGHT LONGYOU DON'T WANT TO MISS THIS!!! THIS WELL SELL OUT!
Attire is Semi Formal: GROWN & SEXY
Be sure to log on to https://BisonHonors.com to nominate a worthy Bison who you think deserves to be honored + Cast Your Vote For BISON OF THE YEAR!
Sending Special THANKS, LOVE , and GRATITUDE to Our Illustrious BISON HONORS ADVISORY BOARD for Their Counsel and Support.
A portion of the proceeds from the Bison Honors Awards Dinner & Royal Blue Gala will go to establish the HBCU Student Assistance Fund to help Howard University and other HBCU Students with unexpected emergencies, expenses, and hardships. Learn more @ https://BisonHonors.com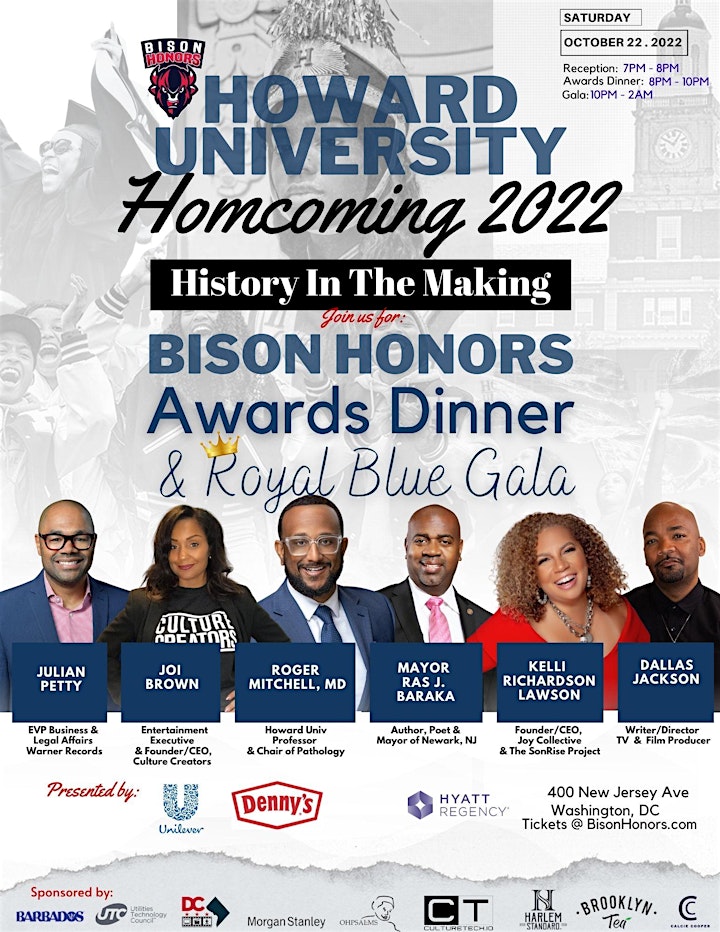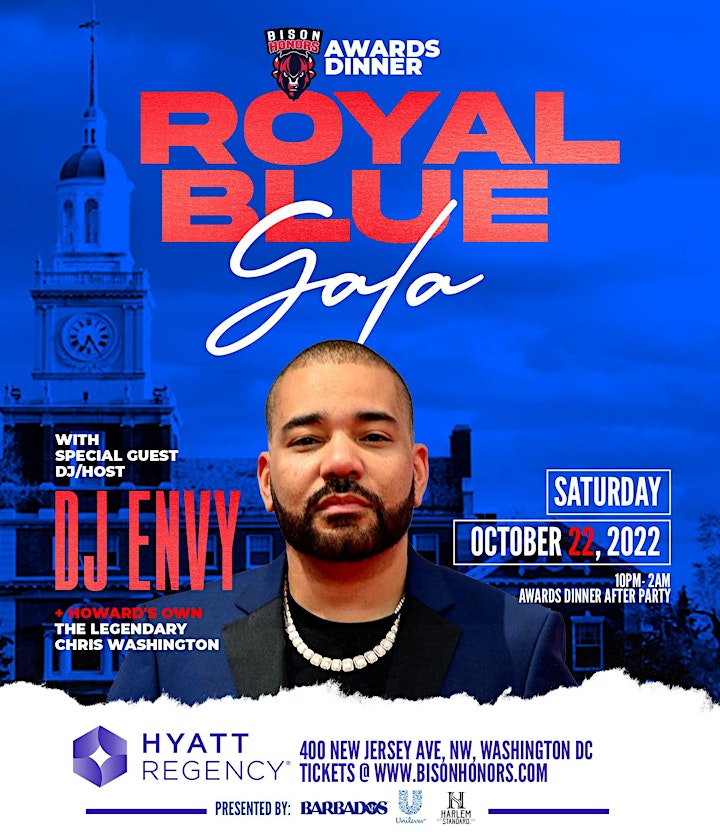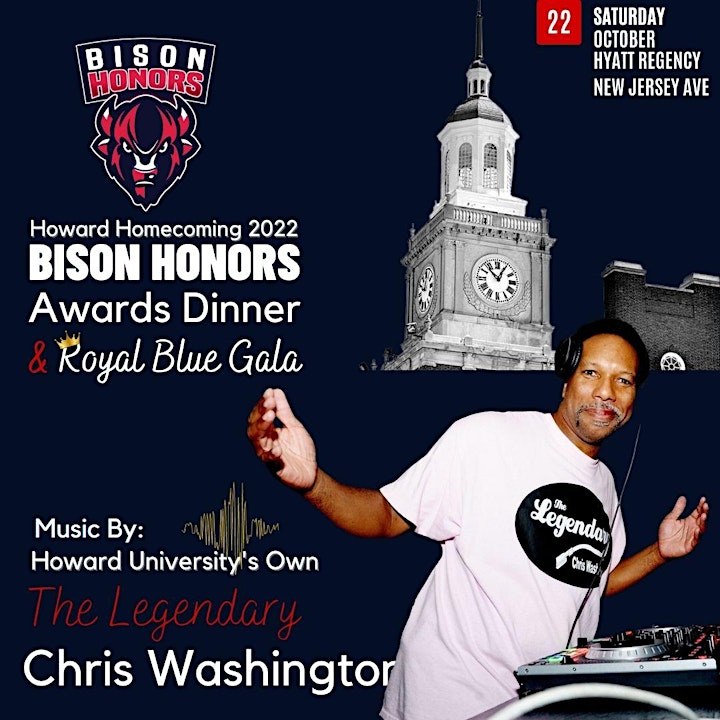 Visited 18 times, 1 Visit today