Event Description
The Sold Out Youth Foundation is partnering with Executive Next Practices for our 2nd Annual Legends & Leaders Super Bowl LVII Celebration.
Join us Friday, February 10, 2022 from 3:00 pm – 7:00 pm at Skysong, ASU in Phoenix, Arizona for this exclusive and private RSVP event which will bring together NFL Legends, other sports and entertainment celebrities, business, community, and education leaders to attend the ENP Arizona Innovators Sports and Business Panel.
Celebrate and network with others committed to our next generation of youth leaders. We share a commitment to solving our country's current youth drug, alcohol and mental health crisis. Our mission is to raise awareness and the critical funding needed for the Sold Out Youth Foundation to reach students and youth organizations in the Valley of the Sun and beyond with a week long Super Bowl LVII youth initiative. For more on the cause www.soldouttv.com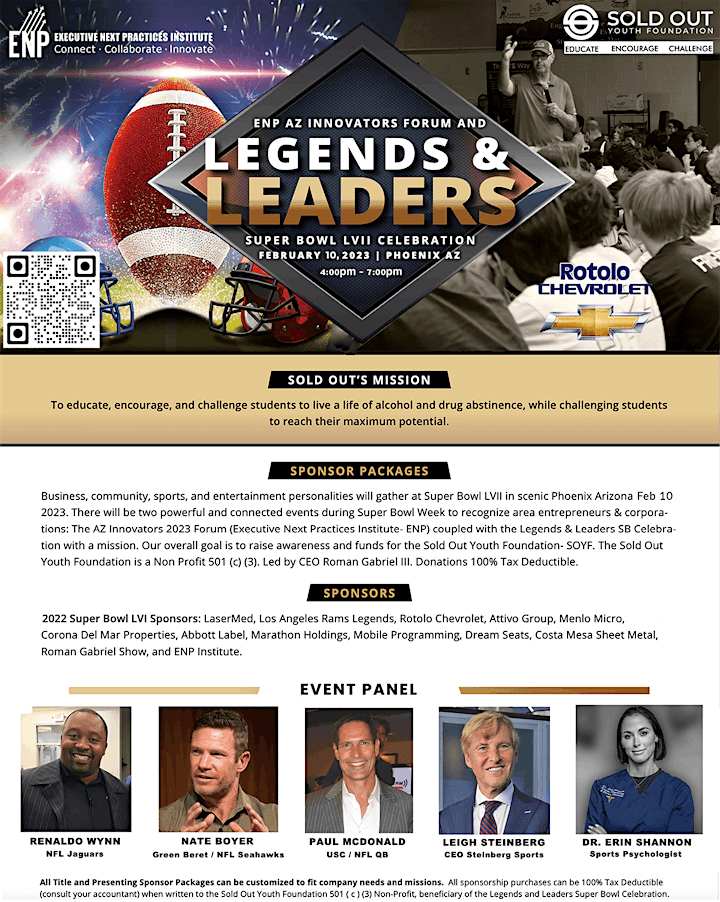 The Sold Out Super Bowl Week long youth initiative will kick off on Monday Feb 6th , Roman and The Sold Out Drug and Alcohol Abstinence Program will be visiting Scottsdale School. Tuesday, February 7th at 4:30 pm at Bell Bank Park in Mesa , AZ with a youth football camp (8th -12th grade) with NFL players and local high school coaches in partnership with Legacy Cares. Wrapping up the week with our marquee 2nd Annual Legends and Leaders Super Bowl Celebration Event on Friday Feb 10th at 4:00 pm, at Sky Song ASU in Old Town Scottsdale Arizona.
Sold Out's Mission is to educate, encourage, and challenge students to live a life of alcohol and drug abstinence, while delivering a 100% online student video life skills, and overall health, wellness, and fitness education platform to youth organizations, public and private schools.
ENP is a global institution and network of top corporate business leaders, investors and innovators who gather to examine emerging technology, market trends and develop strategic pathways for their organizations.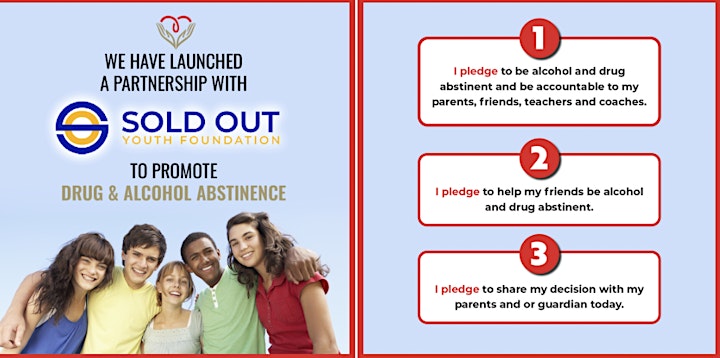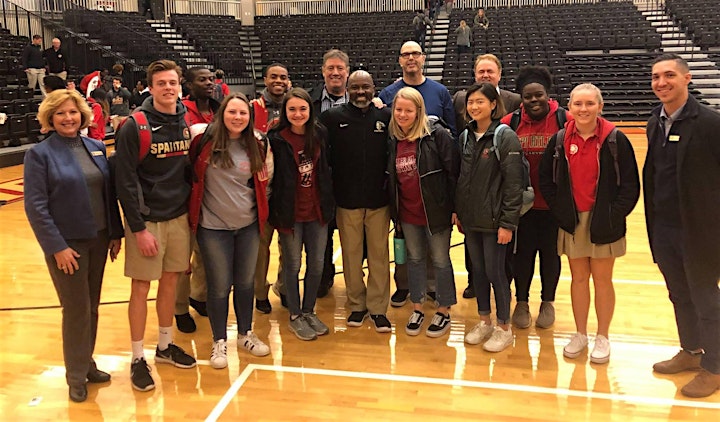 Visited 22 times, 3 Visits today