14th Annual MeadowGrass Music Festival at La Foret Conference & Retreat Center – Colorado Springs, CO
14th Annual MeadowGrass Music Festival at La Foret Conference & Retreat Center – Colorado Springs, CO
18
18 people viewed this event.
Don't miss this upcoming Music Festivals Event. Happening on Friday, May 26, 2023, Doors Open at .
3 days of live music! Family friendly, Beer Festival, Camping, Yoga, and Workshops. Kids 12 & under are free with a paid adult.
Headliners for this year are Jig Jam on Friday, Donna the Buffalo on Saturday, and Cha Wa on Sunday. We are going to dance the night away! Other performers this year include:
Twisted Pine * The Commonheart * The Texas Gentlemen * Rachel Baiman * The Coffis Brothers * Backyard Tire Fire * South for Winter Damn Tall Buildings * Snake & the Rabbit * Melody Walker * Red Moon Rounder * Chatham Rabbits * Madeline Hawthorne * GregJ * Moon Veil * Wood Willow * Ponder the Albatross * School of Rock House Band * Armadillo Ranch Battle of the Bands Winner
MeadowGrass Music Festival is the premiere music festival to kick off summer in the Pikes Peak region. Always held over Friday, Saturday and Sunday of Memorial Day Weekend, MeadowGrass is known for attracting up-and-coming talent from the region and all over the world. Besides the amazing musicians, we have activities for kids (12 and under get in free with a paid adult), guided hikes, workshops, yoga, and late-night shows. This year brings our 5th Annual MeadowGrass Beer Festival and 3rd Annual Steve Harris Songwriter of the Year Contest. Amazing vendors offer a wide variety of food for all diets and retail items for all styles. The property, several hundred acres of forest, canyons and historic buildings, is a wonderful place to explore. All of this resides within 60 minutes of Denver and 30 minutes of downtown Colorado Springs! Please signup for our newsletter for news and coupons!
Get a taste of this years talent with the 2023 MeadowGrass Playlist
FAQs
How can I contact the organizer with any questions?
RMHMC09@gmail.com 
FAQs
 What are my transportation/parking options for getting to and from the event?
There is no public transporation to the event. We suggest carpooling. Our fabulous parking volunteers will guide you to a parking space when you arrive. You will be given a parking sticker upon arrival if you are camping. 
 What's the refund policy?
All tickets are final sale and cannot be exchanged or refunded. In the case of an event cancellation without a rescheduled date, a full refund will be automatically issued to each patron on the credit card used to purchase. By purchasing a ticket to this event, you agree to this purchase policy.
Do I have to bring my printed ticket to the event?
You must bring your printed ticket or electronic ticket to get in to the festival (not just the email confirmation letter).
Is it ok if the name on my ticket or registration doesn't match the person who attends?
Yes. Please note, tickets get scanned at the front gate and are good for one entry only.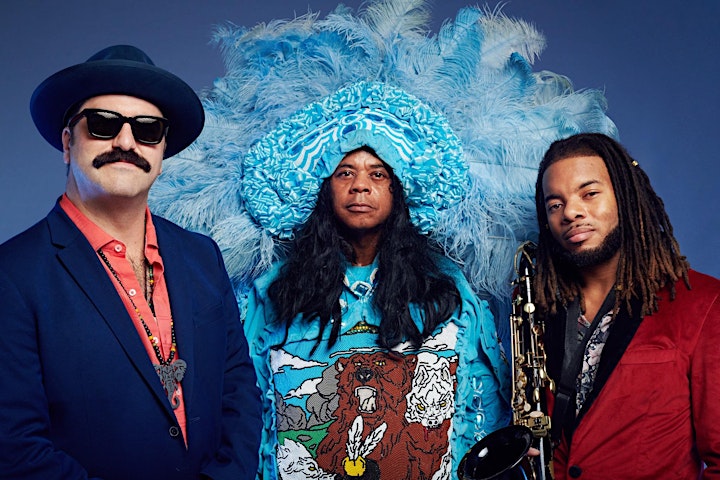 CHA WA, Sunday night headliners! New Orleans brass band-meets-Mardi Gras Indian outfit Cha Wa radiates the energy of the city's street culture. "My People," the band's follow up to their Grammy-nominated album "Spyboy," feels like pure joy, a distillation of generations of New Orleans expression. But it also never fails to remind us how hard-won that joy was and still is: not least in the tense, funky and explosive title track, with its declaration "My people, we're still here."
"Mardi Gras Indian songs are inherently songs about freedom," the band's drummer Joe Gelini says. "And that struggle is as relevant today as it's ever been." Popmatters describes the band as "a grand gumbo of singing, intoxicating rhythms, and deep funk grooves that are impossible to resist."
Check out CHA WA's video, Rich People Video!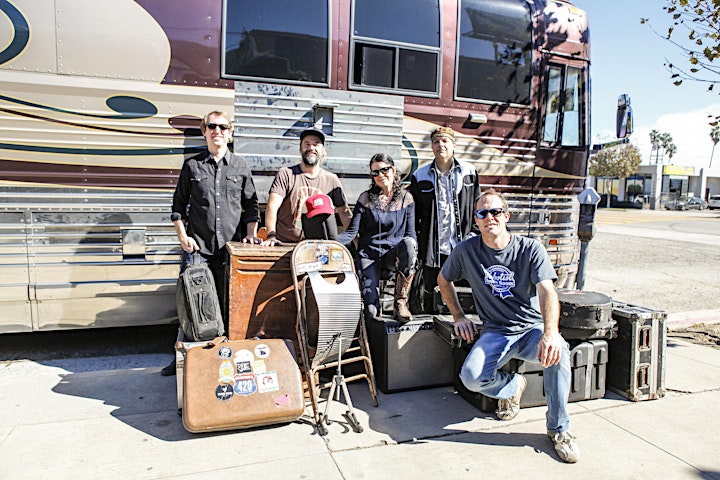 Donna The Buffalo is not just a band, rather one might say that Donna The Buffalo has become a lifestyle for its members and audiences. Since 1989, the roots rockers have played thousands of shows and countless festivals including Bonnaroo, Newport Folk Festival, Telluride, Austin City Limits Festival, Merle Fest, and Philadelphia Folk Festival.  They've opened for The Dead and have toured with Peter Rowan, Del McCoury, Los Lobos, Little Feat, Jim Lauderdale, Rusted Root, and Railroad Earth to name a few. They also toured with Ben & Jerry's co-founder Ben Cohen to help raise awareness about increased corporate spending in politics.  In 1991, the band started the Finger Lakes Grassroots Festival in Trumansburg, NY. The four day festival has become an annual destination for over 15,000 music lovers every year and was started as an AIDS benefit. It continues as a benefit for arts and education. To date, the event has raised hundreds of thousands of dollars and is now one of three Grassroots Festivals; the Bi-annual Shakori Hills fest in North Carolina and Virginia Key festival in Florida. In 2016 GrassRoots Culture Camp was introduced in Trumansburg, New York as four days of music, art, dance and movement workshops, including nightly dinners and dances.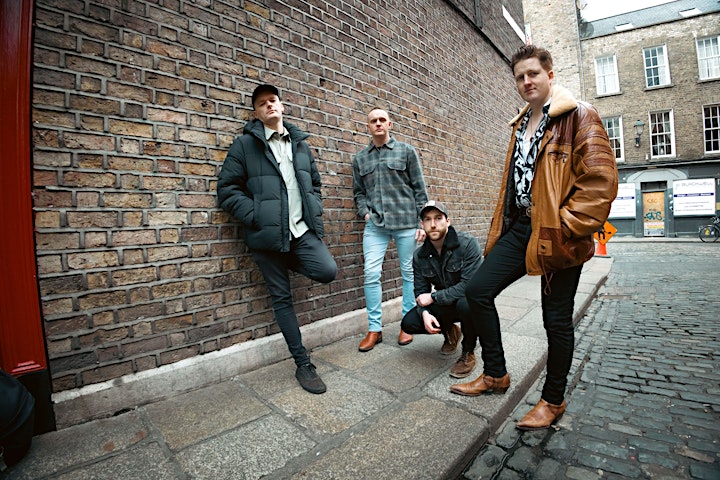 When virtuoso Irish playing jumps the pond running naked through the wide open fields of bluegrass/Americana JigJam is born. Bluegrass and American Folk music originated from their homes and now JigJam are here to take it back!
This Offaly and Tipperary born band have started The first wave of attack in the new Irish invasion of Americana with a brand new band member from Glasgow injecting the magic of Scottish folk music! 'Foot stomping', 'high energy' and lots of badass is what you're in for when you see this musical powerhouse live in concert.
Founding members from Offaly Jamie McKeogh (Lead singer and guitar) and Daithi Melia (5 String Banjo and Dobro) were joined by Tipperary born Gavin Strappe (Mandolin and Tenor Banjo) in 2016. This year they are joined by Glasgow native Danny Hunter (Fiddle) to make up this iGrass (Irish Bluegrass) quartet.
Described as 'The best Irish band in bluegrass' and 'sparkling, infectious' these lads have been hailed as 'Ireland's answer to New Grass Revival' Bluegrass has it's roots in Irish music and Irish immigration. iGrass and JigJam is what happens when the Irish find their prodigal son.
Rachel Baiman: Originally from Chicago, Baiman moved to Nashville at eighteen, and has spent the last decade working as a musician in a wide variety of roles, from session musician (Molly Tuttle, Kelsey Waldon, Caroline Spence), to live sidewoman (Kacey Musgraves, Amy Ray), to bandmate and producer. Fiddle music was her first love, and she is known in the bluegrass and old time world for her work with progressive acoustic duo 10 String Symphony with fiddle player Christian Sedelmyer. Her first solo album Shame, was produced by Andrew Marlin of Mandolin Orange, and established her role as part of a new generation of political songwriters. Since 2017, Baiman has toured her solo project internationally with appearances at the Kilkenny Roots Festival in Ireland, the Mullum Music Festival in Australia, and the Kennedy Center Millenium Stage in Washington, DC. With her 2017 debut Shame, Americana songwriter and multi-instrumentalist Rachel Baiman emerged as a fearless voice of the American female experience. "Shame" was featured on NPR's "Songs We Love", called a "Rootsy Wake-up Call" by Folk Alley, and described by Vice's "Noisey" as "flipping off authority one song at a time." On her new full-length album Cycles, Baiman has found a grittier musical medium for her signature unabashed and defiant songwriting, employing a majority-female team including co-producer Olivia Hally, known as the front woman of Indie-pop band Oh Pep!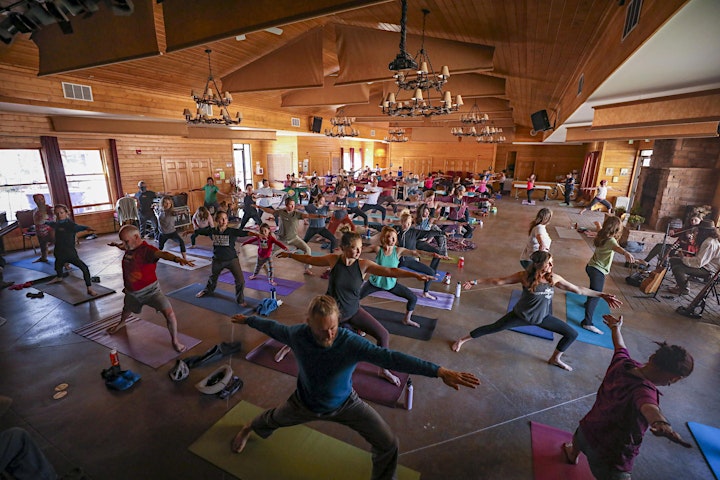 Yoga in historic Inglis Hall 9:00AM Saturday and Sunday at MeadowGrass. Brought to you by Root Center for Yoga and Sacred Studies. $10 suggested donation. After class you can grab breakfast from our vendors and a cocktail from 1350 Distilling in the Meadow!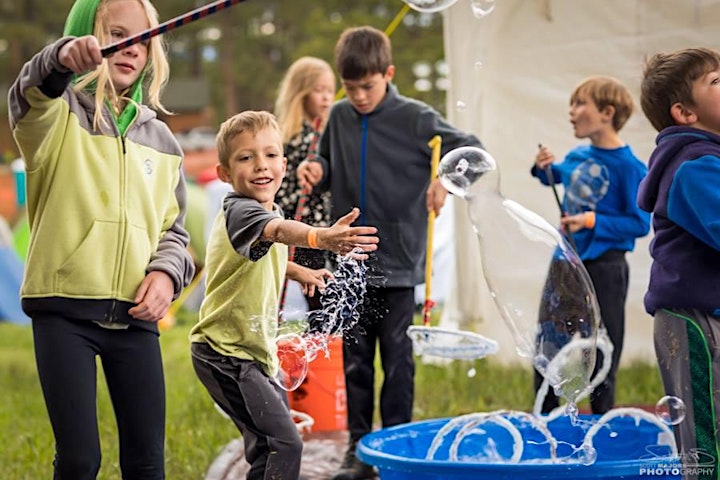 The Faricy Boys Kid Zone! Giant Bubbles from Milibo Art Theater, Crafts from Concrete Couch, the Hay Wagon, Bike decorating for the bike parade, Cheyenne Mt. Zoo Mobile, and much more!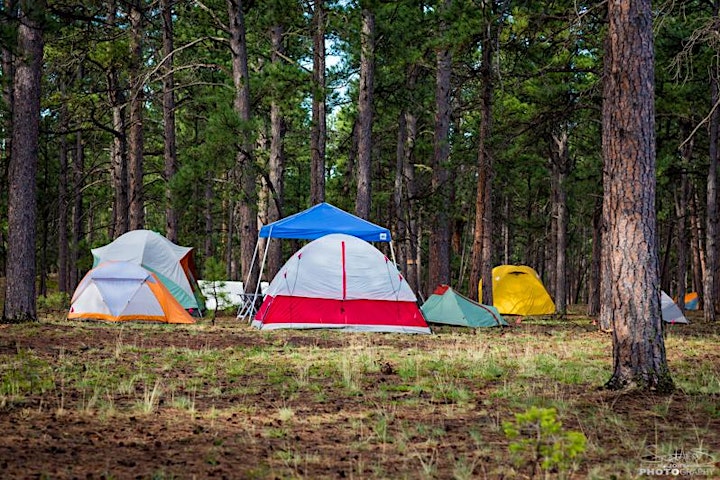 Plenty of camping in the Ponderosa Forest. Set up next to friends or find a secluded spot. Mornings are unforgettable at MeadowGrass.
Singer/songwriter Jessa Book. Winner of the 2022 Steve Harris Songwriter of the Year Contest, 13-18 Year old category. This year brings the 3rd Annual contest. Join us and support our young musicians Friday at the Festival!
Purchase 14th Annual MeadowGrass Music Festival Tickets Below:
Additional Details
Event Venue - La Foret Conference & Retreat Center
Timezone - America/Denver
Additional Keywords - 14th Annual MeadowGrass Music Festival, Music Festivals Event, Event in Colorado Springs, Local Event, Festival or Fair Event, Event, Things To Do In Colorado Springs, Event Near Me, Upcoming Event in Colorado Springs CO, 14th Annual MeadowGrass Music Festival Tickets, Local Event in Colorado Springs, Colorado Springs Events Guide, Colorado Springs Event Listings, Colorado Springs Event Directory, Event Calendar, Colorado Springs Event Calendar, Colorado Springs Event Guide, Colorado Springs Event Search, Colorado Springs Local Event Search, Colorado Springs Local Event Calendar, Colorado Springs Local Events Near Me, Local Event Listings, Local Event Search
Schema City - Colorado Springs