Rave Culture present Magic Forest Art Music Festival at Hacienda Monte Rey Ecoturismo & Agricultura – Luquillo, Puerto Rico
Rave Culture present Magic Forest Art Music Festival at Hacienda Monte Rey Ecoturismo & Agricultura – Luquillo, Puerto Rico
76
76 people viewed this event.
Don't miss this upcoming Music Festivals Event. Happening on Friday, March 31, 2023, Doors Open at .
Hey Ravers! Are you ready for the Magic Forest Art Music Festival?
This is an event that we have all been waiting for and it's finally coming to Puerto Rico on March 31, April 1-2 It will be a unique experience with international and local DJs, nature, rivers, landscapes, campaign booths and more. Imagine being able to enjoy music in such a magical venue surrounded by beautiful scenery – this is sure to be an unforgettable experience!
Early bird tickets are already available so don't miss out on your chance to join us at the Magic Forest Art Music Festival. With 3 International Djs and 35 Local Djs bringing their best beats together in one place you won't want to miss out on this epic event! Get your tickets now before they sell out – I guarantee it will be worth every penny spent. See you there ravers – let's make some memories together!!
The COCODRILLS are coming to the Magic Forest! Get ready for some unforgettable musical experiences #MagicForest #RaveCulture
Where they're from or how they grew up is entirely irrelevant. When they started off and what their influences were are inconsequential. Listing the popular venues they've played or name dropping artist that support them would be disingenuous. This is because a short anecdotal paragraph loaded with DJ/producer cliches wouldn't do their style, or their sound, any justice. The Cocodrills (Christian "Pridef" Diaz, Adam Cruz) pride themselves on creating a unique musical experience, which can only be just that; experienced. But make sure to leave your pretense at the door 'cause you won't find any bullshit at one of their parties; only funky grooves, positive vibes and rampant debauchery. And while they don't claim to have reinvented the wheel, they do like to take that wheel down the road of sound for a ride so wild it wakes up the next morning with no tread smelling of burnt rubber and a wondrous sense of "let's do that again!". Act accordingly.
The highly anticipated event in Puerto Rico is finally here, and tickets are on sale now! This one of a kind rave will take place from March 31 to April 2, featuring international and local DJs as well as stunning natural scenery. It's the perfect opportunity for music lovers to camp out in nature while enjoying amazing music – an experience you won't find anywhere else. Early bird tickets and VIP packages are available at discounted prices right now, so don't wait too long before securing your spot for this unforgettable weekend getaway.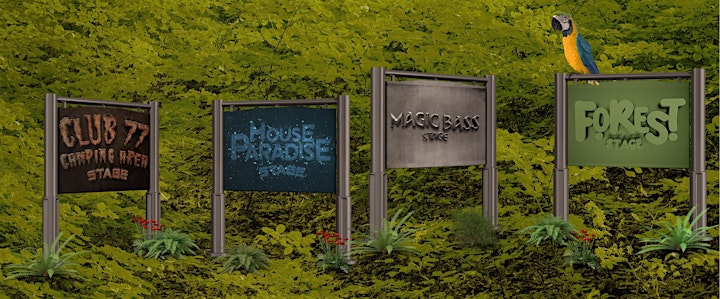 Purchase Rave Culture present Magic Forest Art Music Festival Tickets Below:
Additional Details
Event Venue - Hacienda Monte Rey Ecoturismo & Agricultura
Timezone - America/Puerto_Rico
Additional Keywords - Rave Culture present Magic Forest Art Music Festival, Music Festivals Event, Event in Luquillo, Local Event, Festival or Fair Event, Event, Things To Do In Luquillo, Event Near Me, Upcoming Event in Luquillo Puerto Rico, Rave Culture present Magic Forest Art Music Festival Tickets, Local Event in Luquillo, Luquillo Events Guide, Luquillo Event Listings, Luquillo Event Directory, Event Calendar, Luquillo Event Calendar, Luquillo Event Guide, Luquillo Event Search, Luquillo Local Event Search, Luquillo Local Event Calendar, Luquillo Local Events Near Me, Local Event Listings, Local Event Search
Schema State - Puerto Rico