Event Description
                                    Morehouse College Homecoming 2019 

Join our outstanding Morehouse alumni, family, friends and partners for a weekend of celebration like no other in the world. Events include a golf tournament & day party @ Topgolf, status updates and networking with college leadership, the ultimate tailgaiting experience and parties with alumni young and old all weekend long.
2019 Morehouse Tiger Jam Golf Tournament and Day Party
Topgolf Atlanta 1600 Ellsworth Industrial Blvd NW, Atlanta, GA 
October 25, 2019 | 12:00pm to 4pm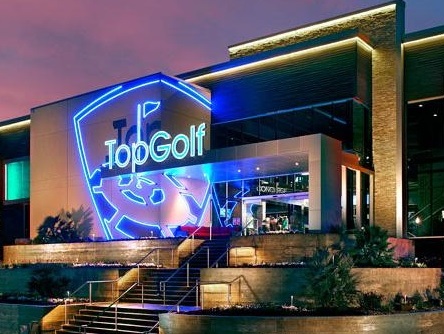 The Golf Tournament and Day Party will include entertainment, food and an exclusive V.I.P. section. This event is a shot-gun start with several prizes offered for players.
The networking and fun will be non stop, the DJ will be on fire, the raffle and prizes will be awesome and we can't think of a better way to get the weekend started.
---
MOREHOUSE ALUMNI CONNECT
Morehouse College Bank of America Auditorium
October 25, 2019 | 6:00pm to 7:00pm
Hosted by the President of the Morehouse College National Alumni Association. All alumni are invited to attend this information session to get key College and Association updates.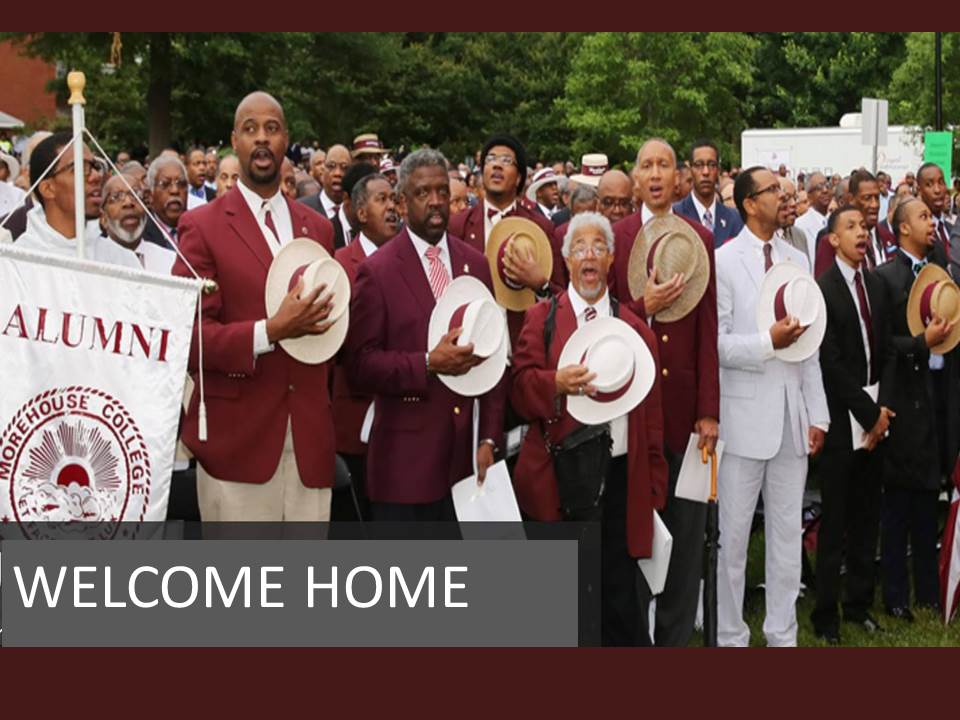 ---
LEGACY PARTY
Morehouse College Davidson House
October 25, 2019 | 7pm to 10pm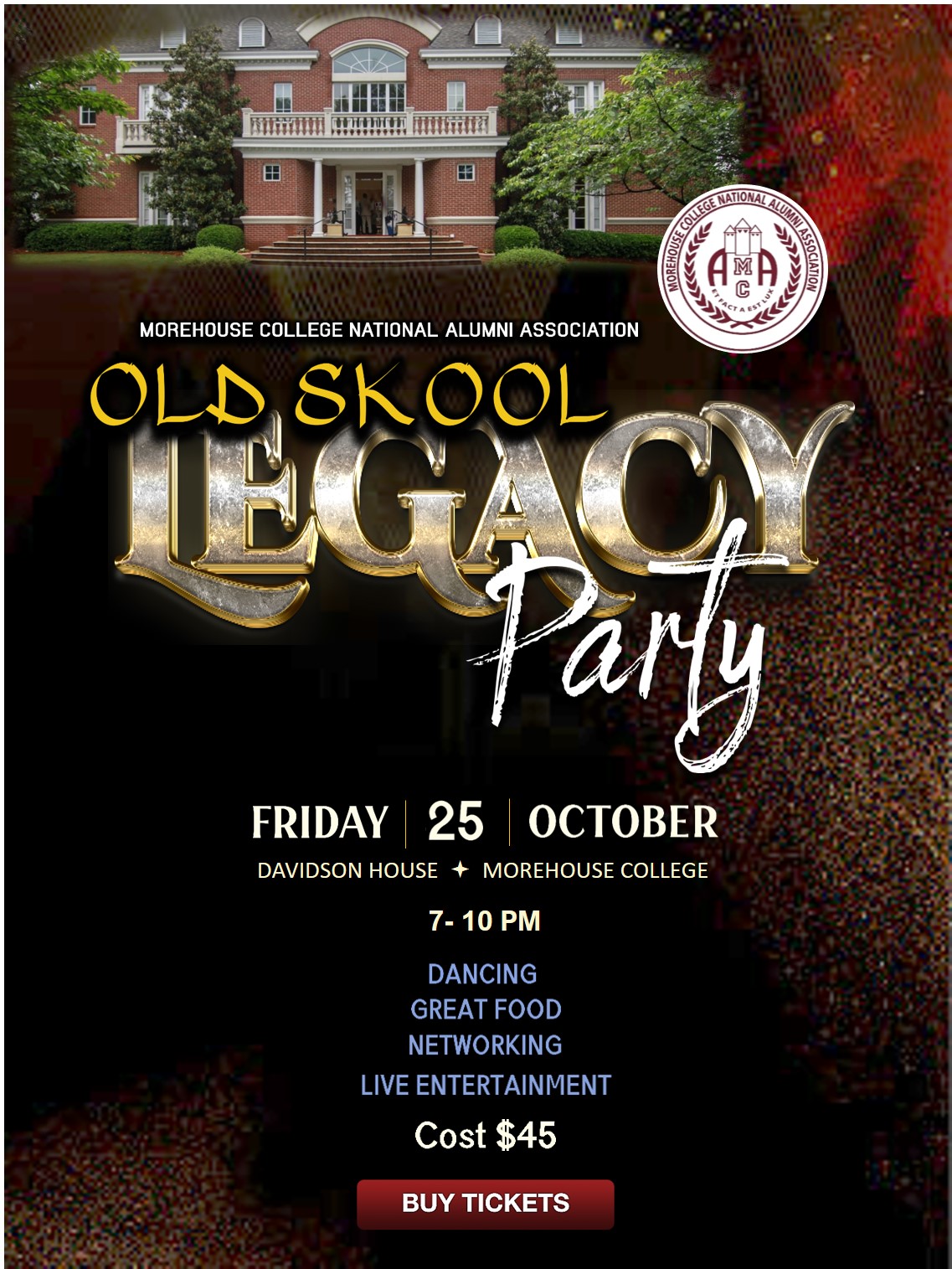 Break bread and reconnect with some of the great Morehouse men that have helped pave the way for the current generation. There will be live entertainment, dancing, great food, and amazing opportunities to fellowship.
---
TAILGATE TENT HOMECOMING EXPERIENCE
October 26, 2019 | 12pm until close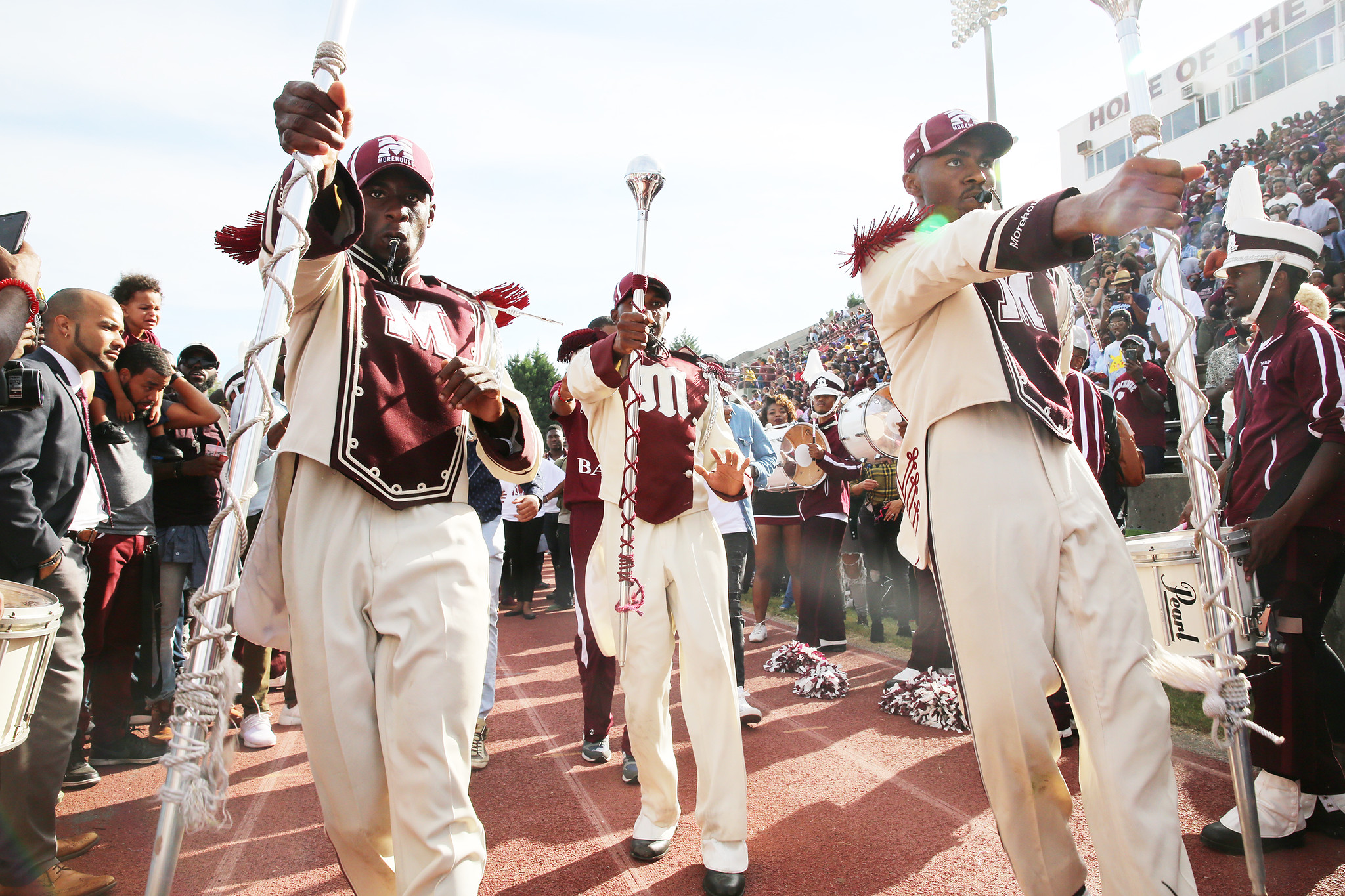 Join the National Alumni Association and the Atlanta Chapter for a one-of-a-kind Morehouse Homecoming tailgate tent experience.  This will be one of the biggest alumni tailgate tents ever.  Come early and stay late.   We will have food, drinks, chair massages, dance floors, DJs, flat-screen tvs, charging stations and more. Space is limited and tickets will sell out, so get yours today.
---
BECOME A SPONSOR OR INDIVIDUAL CONTRIBUTOR TODAY!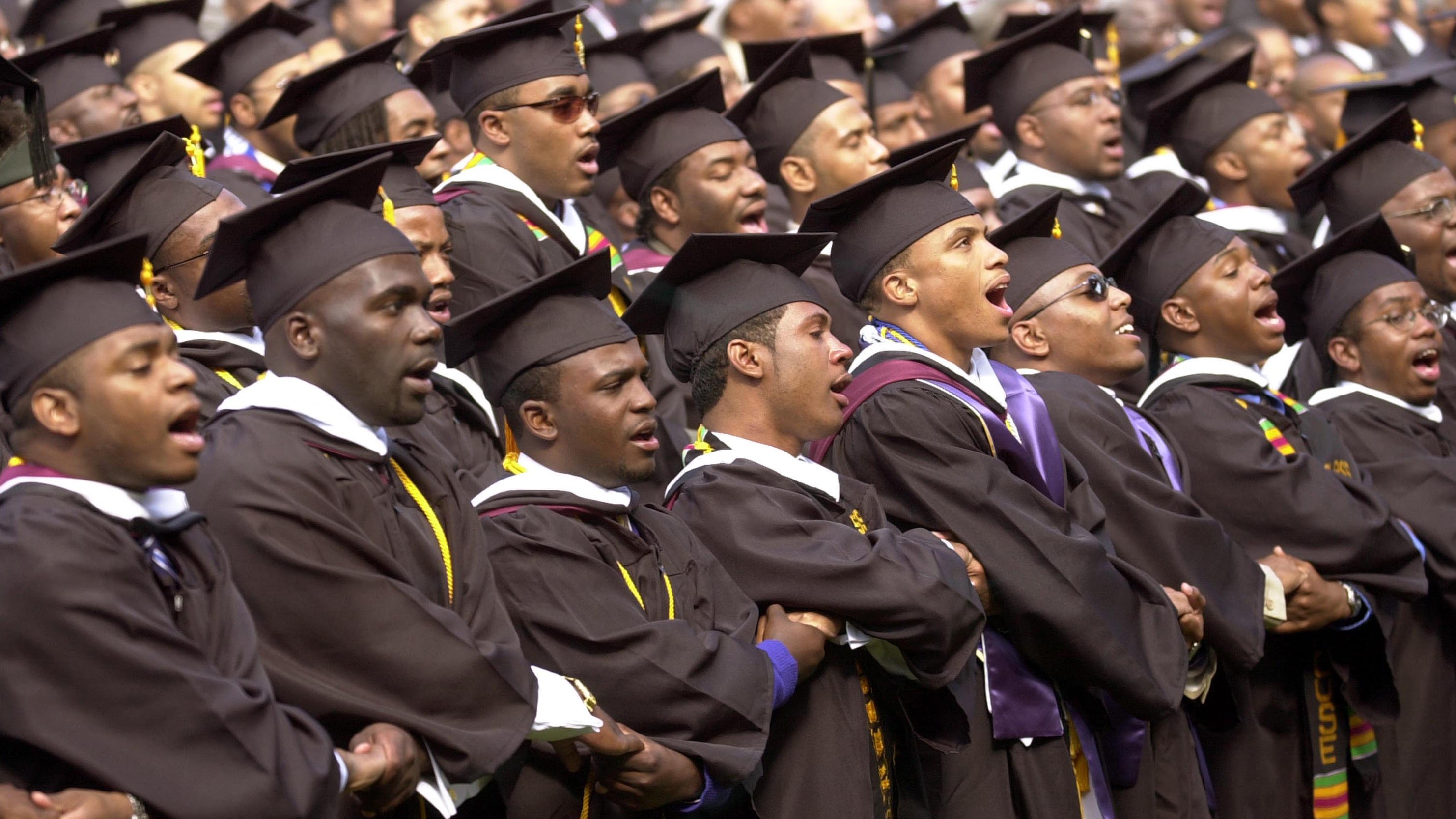 You are invited to become a Sponsor of this year's Homecoming Weekend. This is a tremendous opportunity to reach one of the most sought after audiences in America.
A sponsorship menu is available for your review below.
Proceeds from all events will go toward supporting students and Association efforts. Donations above and beyond, or seperate from sponsorship support are encouraged.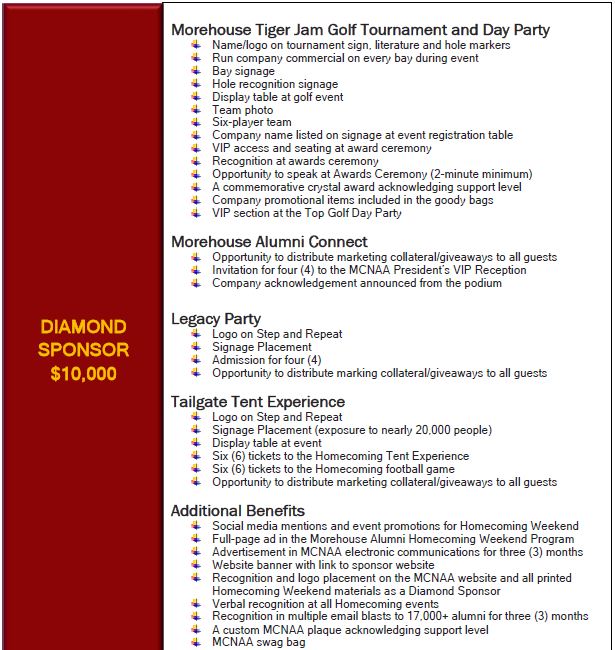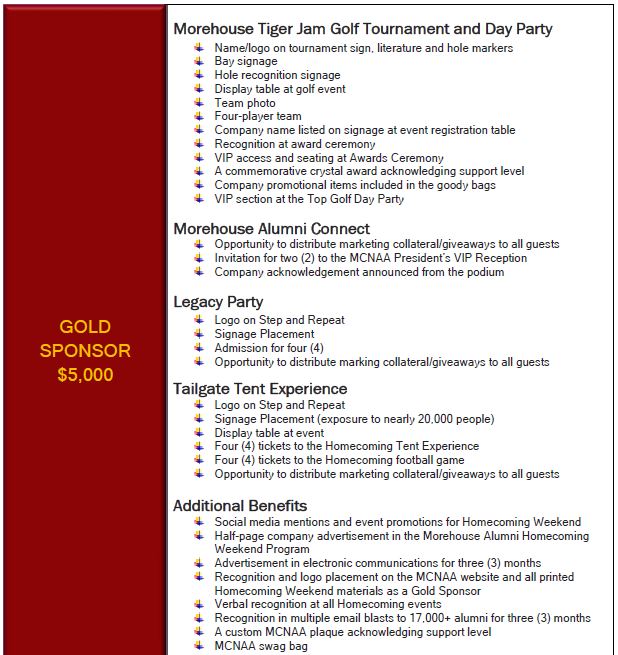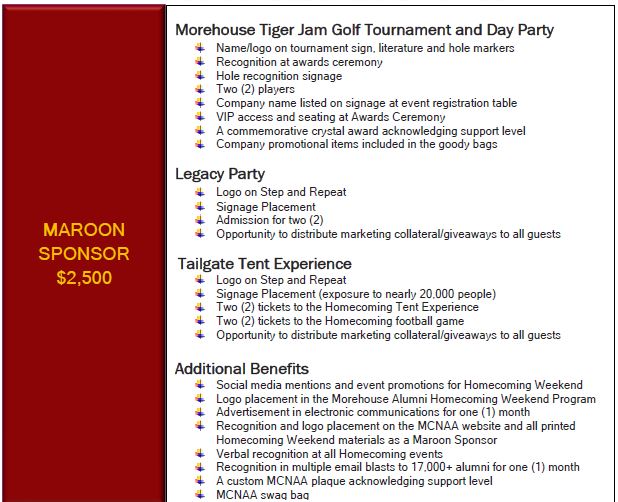 Visited 101 times, 1 Visit today